One of my favourite locations to visit in London is the Science Museum, in Exhibition Road, South Kensington.
2LO
One of the exhibits is the 2LO 'London Calling' transmitter made by the Marconi Wireless Telegraph Company in 1922.   Operating at 100 watts on or about 350 metres (857 kHz) this was the first transmitter to be used by the BBC.
In June 2018 I took a number of photographs of the remains of the transmitter and an excerpt appears as the masthead for this website. Here is another shot of the glorified breadboard style of construction.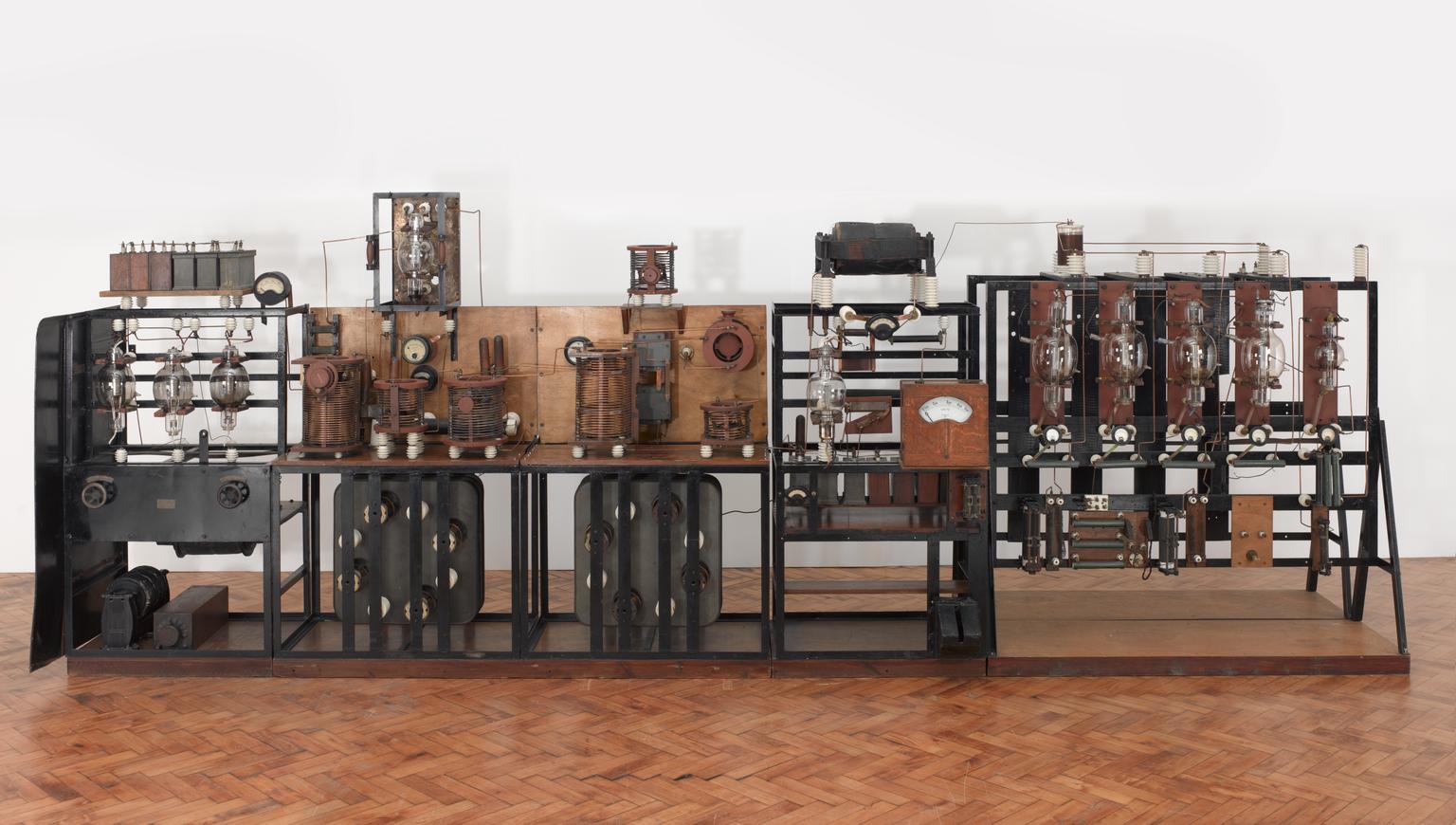 GBR
Amongst the other fascinating radio artifacts is the magnificent 60 kHz Rugby antenna loading coil. Callsign GBR, the station had the byline "To Anywhere at any time".